RELATIONSHIP COURSE
3 Day Virtual Workshop
Led by Christine Hassler & Stefanos Sifandos
Recording Only – Access for 6 Months from Date of Purchase
EVERYBODY WANTS A "HEALTHY" RELATIONSHIP, BUT WHAT DOES THAT EVEN MEAN?
Some experts say it's all about communication. Others insist that a great sex life is key. Fighting fair, not fighting. Having more fun together, date nights, learning your love languages, embracing your masculine or feminine…
The amount of advice out there is dizzying!
The truth is what makes a healthy relationship is desire, intention, and two willing partners.
Join us, Christine Hassler & Stefanos Sifandos, for a one-of-a-kind virtual course dedicated to giving you tools that work in YOUR relationship.
Healthy tools for navigating conflict
How childhood trauma shows up and impacts your relationship
Masculine and Feminine Dynamics
Aligning values and goals as a couple
How to bring polarity into your relationship
Tips for better passion
What to do when one of you is growing and the other isn't
Having healthy and separate lives as a couple
Understanding one another's needs
And much more!!
 Create the intimacy, closeness, and connection you desire in your relationship.
Whether you are single or currently in a relationship, whether your partner is willing to attend with you or not, this course will give you foundational pieces for a vibrant and satisfying relationship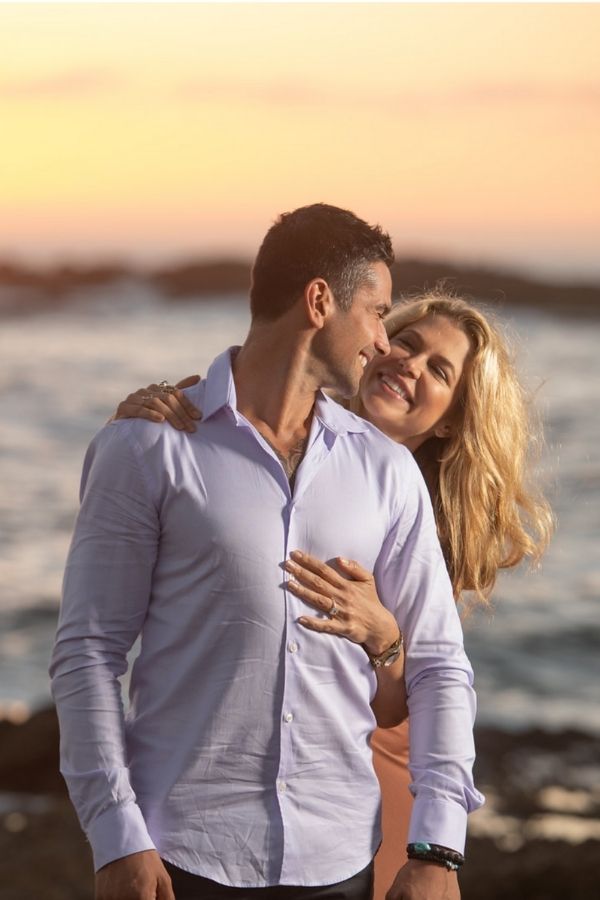 Both individually and together, Christine and Stef bring such light to the world and give us the gift of and guidance for going within, embracing our wholeness and emerging freer than ever, and open to be the love that we are and to receive the love that we all deserve. I wholeheartedly and from my soul to yours, recommend that you say 'YES' to what Christine and Stef are gifting us with. This is for everyone who has ever had a childhood, parents or caretakers and relationships. And that is – everyone.
It was such a privilege to witness and receive Christine's and Stef's teachings and your support.
Christine and Stef are the embodiment of 1+1 = 3. Thank you for the light that you are and that you shine upon the world
"When we began working with Stef, we had overcome betrayal and addiction but our marriage was still in a state of survival. We felt stuck, unsure of our future and didn't know where to turn. We wanted change but couldn't seem to get there.
Immediately after starting with Stef, huge shifts began to take place within both of us. Long established patterns in our relationship transformed. Deeper healing came for us both as individuals and as a couple. We are happier, more playful, more connected and more understanding of each other at a heart level. Learning about masculine and feminine energy in a marriage setting was a revolutionary shift for us. The spark is back in our marriage again and we are excited for the future.
Stefanos blew us away with his insight, his level of care and depth of understanding. We would not be here today without coaching with him.
"It felt a bit strange to sign up for an inner child workshop. I had never really thought about mine before but have listened to many of Christine's podcast and was curious. I was also a bit nervous because it was an online workshop. The two combined was thee perfect concoction. I had the privacy, comfort and steadiness of my own home with all the tools I needed.
I was so disconnected from my inner child, my little Em but given their guidance and exercises I feel completely on fire and full of so much love for myself and it is radiating into all areas and relationships in my life. It was great to have Christine and Stef's guidance. I was most amazed with my inner child's response to the non-dominant hand exercises! I am forever grateful."
We'll explore some of the life circumstances that can bring challenges to the relationship and how to deal with them, such as:
Major changes to your household (such as having children, moves, and career changes)

Financial changes and disappointments

Intimacy ebbs & flows and what to do when as partners you have different needs

Difficult family members and staying unified as a couple

Career and responsibility dynamics and navigating changes

Creating agreements and couples' contracts
Christine and Stefanos offer absolutely top notch information, guidance, and support. The workshop was amazing and the breathwork practices are life changing! With whole-hearted integrity and grace, they consistently provide valued insight, compassion, and clarity. Thank you both for your willingness to share and help heal. I am so incredibly grateful for you both.
Have you ever had someone who is just there for you not matter what you're feeling or going through, and always seems to be able to see the light at the end of your tunnel, even when you can't? Christine is without question one of my favorite people on the planet. Having been her 'student' for many years, I think back on a time on my life before I knew her and I just don't even recognize myself. She's an absolute genius of getting the stuck unstuck. If you're ready (and I mean really, really ready) to change the way you are thinking about your life, your body, your job… whatever… Christine is the one you want cheering you on."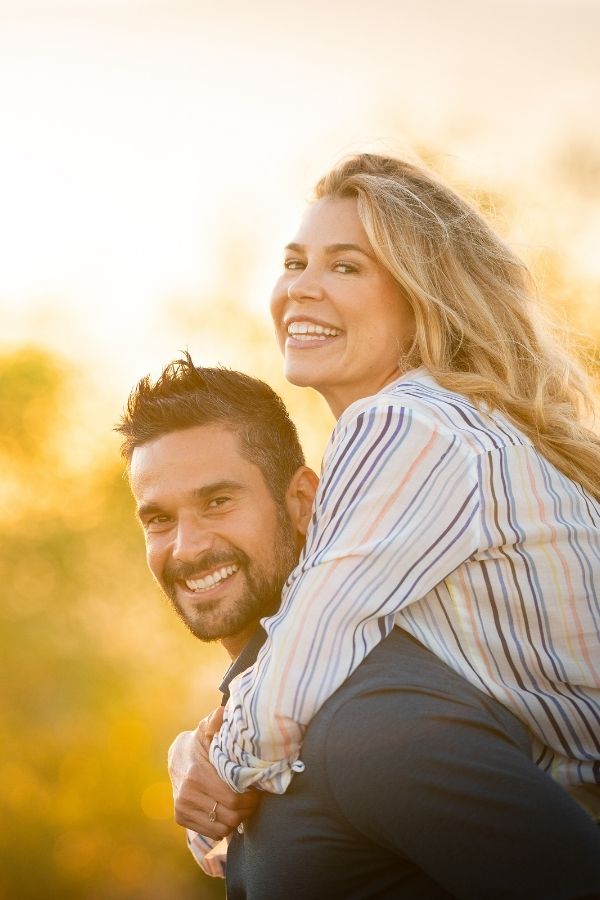 WHEN
Instant access to recordings to watch

WHERE
Virtual From Anywhere – Access for 6 Months
What will I need to participate?
Private and comfortable space to sit
Pillow
Blanket
Space to lay down and also move
Computer / Tablet / Phone
Earphones – wired or wireless (not necessary, but useful)
Eye mask or something to cover your eyes
Access to power outlet
Good WiFi access
Writing apparatus (pen and journal)
I cannot participate live and I am bummed I will miss out on the opportunity to be coached by you and Stef!
No need to be bummed at all, we've got you covered! Stef and I will be hosting a special 2 hour zoom session in late July or early August for anyone that is unable to join us live over the weekend.  People who did join us live will also be welcome; however, we will prioritize questions from those of you who did not receive live coaching. You will also receive all curriculum and learning. You will have access to the recording for six months after the virtual workshop ends.
But what if I'm in another country outside of the US and the time zones are more challenging to make?
If you don't want to stay up so late or get up super early, that's okay. The afternoon and evening sessions will be emailed out so you could watch the ones you missed as soon as you get them and then rejoin us live when the time works.
What if my partner does not want to do the workshop with me?
That is 100% okay. You will benefit so much from attending on your own. After this workshop, you will show up differently in your relationship which is the BEST (and really only) way your partner will be inspired to change.  You can also take the tools and processes into your relationship and surprise your partner with your improved communication, intimacy and sex skills ????
Do partners need to be in the same space to do the course together?
It is ideal to be in the same space and you will do some activities together and others solo. If you are in a long-distance relationship you can still do it and make it work through technology.
What if I can't join live?
As I mentioned earlier, that is no problem at all. The program is recorded and you have six months to complete it.  Watching the recording will NOT be any less beneficial or powerful.  You can also pop in and out of the live sessions based on your schedule.
Do I have to be in a relationship to enroll?
No, this is a great workshop for single people who want to be in a relationship.  We will not be teaching "calling your person in" principles (we do that in other programs like Be the Queen). You will learn valuable relationship tools that will prepare you for your future relationship. Plus, by enrolling in a workshop like this you are sending out a big energetic message to the Universe that you are serious about a relationship!
My relationship is really good, what would be the point of this workshop?
I hear you! Stef and I feel that way about our relationship and we just invested into a program ourselves to take our relationship to the next level.  We value growth, it is the foundation to our connection so we are always looking for and open to new teachers, information and tools.  If your relationship is already great, wouldn't it be amazing to make it even better? Yes it would! Also, we notice that couples who put effort into their relationship when they are not in breakdown or a rut, are even stronger.
My relationship is at a make-it-or-break-it point, will this help?
I hear you! Stef and I feel that way about our relationship and we just invested into a program ourselves to take our relationship to the next level.  We value growth, it is the foundation to our connection so we are always looking for and open to new teachers, information and tools.  If your relationship is already great, wouldn't it be amazing to make it even better? Yes it would! Also, we notice that couples who put effort into their relationship when they are not in breakdown or a rut, are even stronger.
If I am attending alone, how will I take part in the experiential exercises?
One of the key intentions of this workshop is to support you in breaking down walls so you are open to deep intimacy and connection. So if you are attending solo, for each partner exercise you will be paired with someone in the group. You may also invite a friend to enroll with you so you can be workshop buddies. We promise you will have a transformative experience.
I don't have the time! WIth kids, a job, my own self-care and life in general, this workshop is a huge time investment and I'm worried I'll purchase it but never do it.
Okay, I really get it.  And this is the problem in most relationships – they are not prioritized. Often relationships take the back burner to jobs, kids, and myriad other things.  But not prioritizing your relationship makes everything in your life harder. Stef and I have found that when our relationship is deeply connected and we are prioritizing it, ALL aspects of our life are easier and more in flow.  Trust us, putting the time and energy into your relationship (or future relationship) will make it the steady foundation for all other things in your life. You and your love are worth it!!!
Money is tight right now. Do you have payment plans or scholarships?
We understand that for many of you, investing in this feels like a huge stretch.  That's why we have a payment plan you can select at checkout. If you would like to inquire about scholarship opportunities to bring down the price, please email [email protected]
What kind of things are you going to teach us?
So much!! Everything from why arguments happen and how to break out of the cycle of arguing about the same things, how to fight fair, communication strategies that will change your relationships, how to not come from wounding (your past) consciously or unconsciously in your relationship, ways to get the passion back so you can have amazing sex no matter how long you have been together, tips for increased emotional intimacy, what sacred union is and how it can create magic in your life and SO much more.  There will also be live coaching with us as well as some breathwork in addition to the experiential processes you will be doing.
Is this registration fee refundable?
Since this is a live event that happens very soon with a limited number of spaces available, the course registration fee is non-refundable.
HAVE MORE QUESTIONS?

Email us at
[email protected]
or call 714-924-5868. We're committed to you having the most incredible retreat experience.